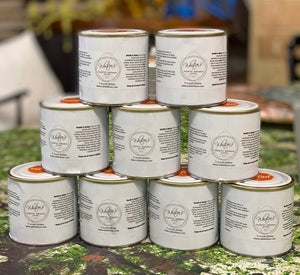 Whitson's Superior Adhesion Primer
Whitson's Superior Adhesion Primer was formulated to help our customers refurbish their factory finished kitchen cabinetry and furniture. 
It is a very binder rich, water based bridging primer made from soya alkyd (a natural product) that sticks hard to varnished timber cabinets that are finished in 2 pack AC and precat sprayed lacquer and also has great adhesion to aged alkyd and polyurethane products i.e. oil gloss, oil eggshell and polyurethane varnish of all sheens. 
Field testing has helped us to improve the paint dramatically and we now have improved adhesion for tiles, foil wraps and melamine.
Please note however that this is not a bare wood primer, and it has no special stain blocking abilities.
You can use any domestic decorative paint over the top.