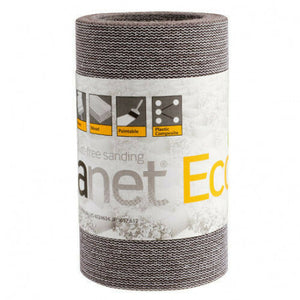 Mirka Abranet 115 x 2.5m Roll P80 Grit
Regular price £11.99 Sale
What Is Abranet and How Is It Different?
Abranet is highly resistant to dust, which helps ensure optimal usage for every type of sanding work. When combined with our ergonomic and efficient power tools and dust extractors, you're guaranteed a dust-free surface, everytime. The Abranet is multifunctional, developed for sanding fillers, primers, lacquers, composite materials and a wide range of other materials for industrial application use. 

When sanding, you can guarantee there will be dust around, and this is something we take very seriously because we know how expensive, time-consuming, and dangerous dust can be. By using on-tool dust extraction and pad, dust can be safely removed from the working surface without it ending up in the air, on your skin, in your lungs or on furniture.