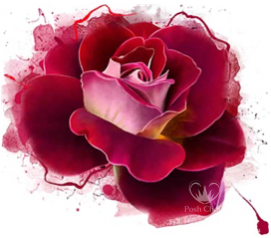 SALE 30% OFF - Posh Chalk Radient Rose Deluxe Decoupage Paper
Regular price £16.79 Sale
Radiant Rose - Discover a new way to decorate your furniture and décor pieces with our Posh Chalk Decoupage Décor Rice Paper. Perfect for collaging and layering, to seamlessly blend onto your furniture, walls, and home decor pieces.
Great for furniture, scrapbooking, paper crafts, collage décor and other crafts.
Use to create one-of-a-kind, blended and detailed pieces, with little or no thickness and texture. It features a delicate, thin composition, making it easier to cut and alter for even the smallest projects.
Papers come in 2 sizes A1 or A3
A1 size is 84cm X 60cm
A3 size is 42cm X 30cm
Pack Contains
1 x A3 sheet or 

1 x A1 sheet